ARIMGSAS FAST TRACK WORKSHOP FOR FRACGP OSCE EXAM
The workshop is a total of 8 sessions with 1 session as mock OSCE. The comprehensive face-to-face workshop, involves Short-Cases, Long-Cases, Viva Voce and Physical Examination cases. The aim is to enhance the candidates' skills in the following areas:
Focused and relevant history taking and physical examination techniques
Time management in dealing with short and long cases
Formulating a differential diagnosis and managing undifferentiated patient symptoms
Communication skills
Legal and ethical aspects of medical practice in Australia
Tackling Viva Voce cases
Study techniques
Approaching a variety of cases on General Practice with possible hidden agenda
Social and Cultural awareness: Managing cases of patient from multicultural background, Refugee Health, Aboriginal Torres Strait Islander (ATSI) health, a patient from the non-speaking background, etc
Awareness of available patient supports allied health services and MBS items.
There will be individual feedback for each candidate towards the end of each session. All candidates will have the opportunity to be the observing examiner and performing candidates for each case.
8 sessions, 3 hours/session and One mock OSCE session
Fast-track, comprehensive workshops on common OSCE cases with a focus on the short case, long case, PE and Viva cases
General evaluation post-Mock OSCE
8 Sessions + 1 Mock OSCE:
Session 1- Saturday, 9.00 AM-12.00 PM, 14 September 2019
Session 2- Saturday, 9.00 AM-12.00 PM, 21 September 2019
Session 3- Saturday, 9.00 AM-12.00 PM, 28 September 2019
Session 4- Saturday, 9.00 AM-12.00 PM, 05 October 2019
Session 5- Saturday, 9.00 AM-12.00 PM, 12 October 2019
Session 6- Saturday, 9.00 AM-12.00 PM, 19 October 2019
Session 7- Saturday, 9.00 AM-12.00 PM, 26 October 2019
Session 8- Saturday, 9.00 AM-12.00 PM, 02 October 2019 – MOCK OSCE
Venue: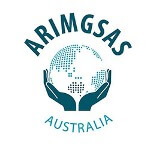 ARIMGSAS 
5th Floor / 3 Bowen Crescent,
Melbourne 3004 VIC