The PHYSICAL EXAMINATION WORKSHOP is approved with 30 CPD Activity Points allocated in the RACGP 2020-22 Triennium.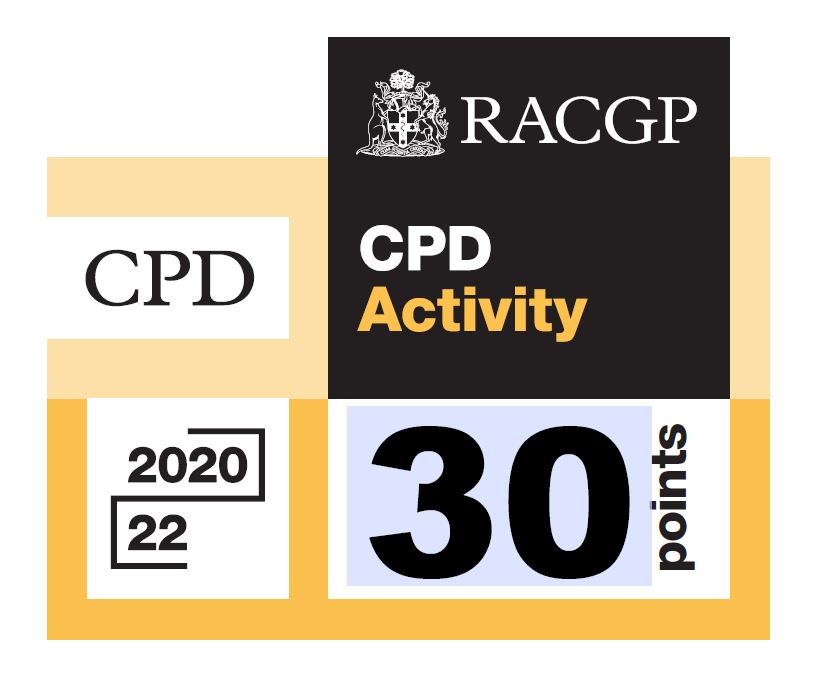 Description of activity aim:
GPs will be alerted to the importance of the patient-centred approach in physical examination and rapport building. The activity aims to provide attendees with the evidence-based clinical examination methods to correctly elicit physical signs and to form a working diagnosis with various differential diagnosis in mind. The practical components of the workshop offer GPs with ample opportunities to practise the acquired skills and knowledge amongst study pairs/groups.
Relevance to general practice:
From the literature review and Needs Assessment, the workshop is designed to focus on physical examinations that are usually encountered in GP settings. It has a strong emphasis on developing a unifying approach towards physical examination for both Australia-trained and overseas-trained doctors in various stages of their careers.
Every doctor/IMG (International Medical Graduate) should have excellent knowledge and skills to perform a comprehensive physical examination. Physical examination plays a critical role in deciding the hemodynamic stability of the patient in the emergency department, which significantly alters patient management and outcome.
This workshop will cover the general physical and focused system examination of different body systems.
Physical examination is an essential component of any doctor-patient interaction in different clinical settings. It helps us not only to identify the different system involvement in any particular disease but to monitor the disease progression as well.