This activity has been approved by the RACGP for 40 CPD Accredited Activity Points in the 2020-22 Triennium.
ARIMGSAS conducts Advanced Life Support (ALS1) Workshop which is accredited by the Australian Resuscitation Council (ARC).
Note: There is a booklet which every participant needs to read before the course as there will be an assessment during the course based on the content. The booklet can be picked up from our office or posted to a participant.  The postage fee is included in the price (Express post).
If you require postage, please enter your address carefully in the next step.
Venue: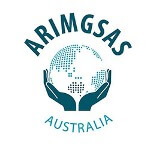 ARIMGSAS 
5th Floor / 3 Bowen Crescent,
Melbourne 3004 VIC