COVID-19
Due to the current situation caused by COVID-19, in favour of our Students and Tutors' health, ARIMGSAS provides this course

Online and Face to Face, and students can fully interact and participate in role plays

.
To enrol for the Online course, please select the option "I want to attend Online".
ARIMGSAS 10 weeks AMC Clinical Exam Preparation Course provides Online Lectures, Discussion Groups, Workshops and  Demonstrations covering topics in the subjects listed below based on the AMC Clinical Examination format.
Medicine
Surgery
Obstetrics & Gynaecology
Psychiatry
General Practice
Medical-Legal
Emergency Medicine
Cross-Cultural Communication /Communication Skills
ARIMGSAS AMC Clinical Exam Preparation course is 10 weeks, full time, 6-7 days a week (Mon-Sun), Face to Face classes and includes a Formal Clinical Trial Exam based on the AMC format. This gives you experience in the AMC examination system. Tutors conduct role-plays and provide notes to assist you in your understanding. As part of the course, you will be given guidance on how to obtain observership in hospitals and clinics to assist you in understanding the Australian Medical System.
Venue: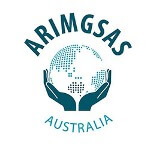 ARIMGSAS 
5th Floor / 3 Bowen Crescent,
Melbourne 3004 VIC